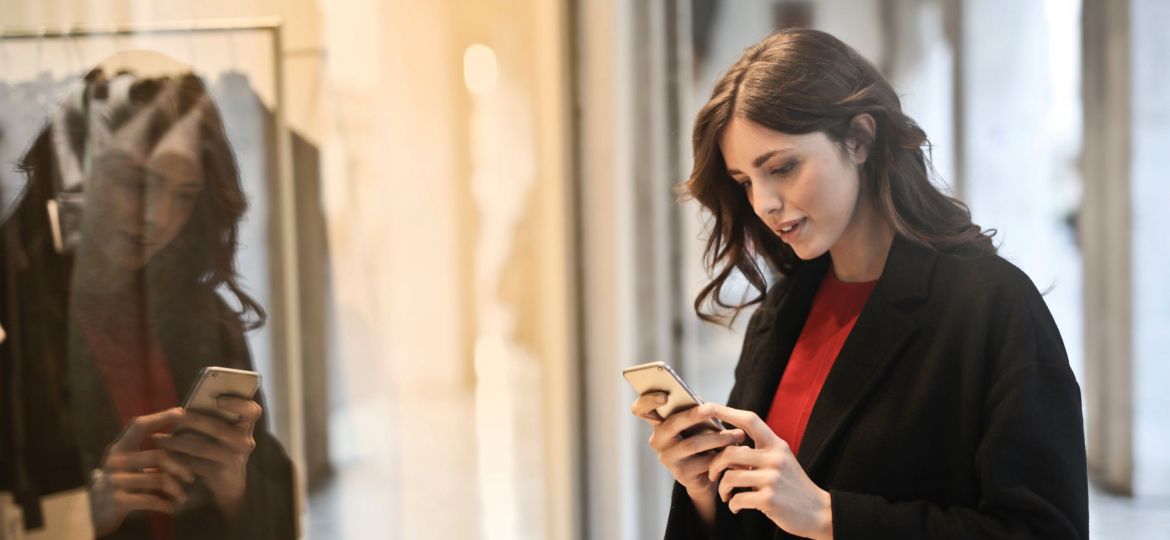 Buy Now Pay Later (BNPL) is becoming a major emerging trend: both online and in-store. Nothing illustrates the momentum as vividly as the numerous large deals and interesting announcements that have shaken the industry over the past few months.
To name but a few:
According to McKinsey, lending at point of sale – or what most now call "Buy Now Pay Later" – is projected to continue its growth and go "from 7 percent of US unsecured lending balances in 2019 to about 13 to 15 percent of balances by 2023" (see the graph below).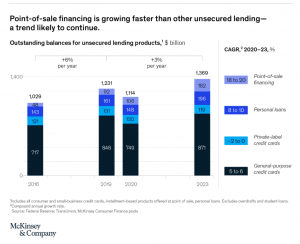 To put it in perspective, McKinsey's projection forecasts that every sixth dollar spent in 2023 is expected to be financed through a BNPL arrangement.
Another mention-worthy insight comes from the Mercator Advisory Group. In the first half of 2021, having surveyed more than 3,000 U.S. adults, they discovered that nearly 52% of those aged 18 to 24 had used BNPL solutions in the past 12 months (source: "2021 North American PaymentsInsights – Buy Now Pay Later").
Naturally, together with all the interest in this area, the competitive landscape is getting quite saturated, quite rapidly. Many are familiar with such industry players as Affirm, AfterPay, and Klarna, but there already exist dozens of more BNPL solutions that aid consumer purchases without adding to their credit card debt. In order to stand out, Buy Now Pay Later providers must go beyond the usual suite of functionalities. One excellent way to differentiate yourself from the other players is to turn to loyalty products, seeking to provide better solutions that ultimately offer more consumer value. A way to provide more value in e-commerce is to offer BNPL with a cashback option. The latter would offset the costs and often bring additional revenue, aiding in customer stickiness and fostering customer loyalty to the brand and to the BNPL provider.
Loyalize offers a solution that may be just right for you. We offer cash back on online purchases across some 6,000 global and U.S. brands programs, doing so via one simple API integration which is secure, easy to use, and also anonymizes all personal consumer/shopper information. Our cashback API solution is capable of empowering BNPL providers with a way to offer immediate value to the customers and create that much-needed competitive edge.
As a Buy Now Pay Later platform you could offer the service in your mobile apps and/or web application — wherever it is more intuitive and easier to deploy and use. If you're interested in learning more about fostering loyalty via APIs, providing the best experience to your customers, contact us today and let's get you started.