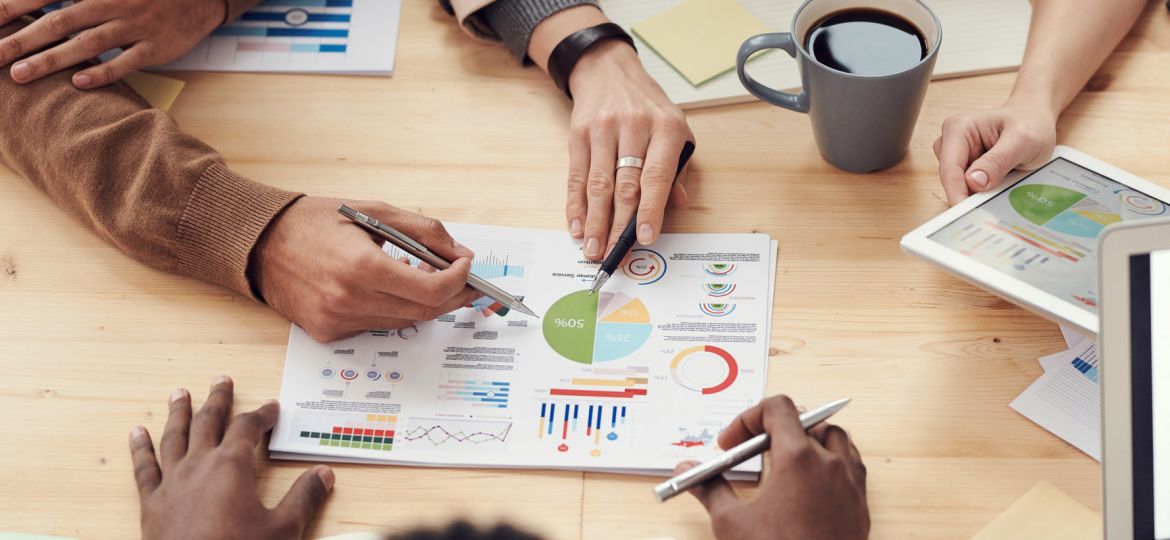 Employers who do not prioritize their retention efforts in a job market dominated by applicants risk losing top performers. In today's market, most workers believe they can find a new job easily, putting pressure on employers to keep them from looking for greener pastures.
Investing in your employees' overall job satisfaction by giving them desirable perks and benefits is a great strategy to encourage them to stay with you. Employee perks and rewards help employees remain loyal to you because a happy workforce is more innovative and effective — and less likely to apply to your competitors.
What you provide beyond the monthly salary can help you recruit more effectively. The right mix of extra benefits can make the difference between attracting the very best candidates to your team or losing them to companies with more appealing offers.
If you're wondering what these employee perks are, keep reading to find five practical ways that can make your people super happy and ease your retention concerns.
1. Recognition
It's more than obvious to point out the benefits of acknowledging a job well done, but sometimes comments like "good job" and "thank you" go unsaid. These two statements can go a long way in boosting confidence and self-esteem. Recognition fosters an emotional bond between team members, managers, and the rest of the team, keeping everyone involved, engaged, and inspired.
However, keep in mind that recognition should be balanced and given only in special circumstances. Praising someone too often or for small accomplishments can create division and develop a callous attitude toward other group members.
2. Great Work Culture
A pleasant workplace is one of the most effective ways to keep existing employees happy and attract new ones. When people are unsatisfied at work, they will eventually look for a new job. And, thanks to services like GlassDoor, if you have a lousy boss, everyone will know. Try to build a positive business culture if your company hasn't already. Define and advocate principles that are vital to your business to attract like-minded talents
Even so, a great culture is more than just a set of values and goal statements. Strive to work in a supportive environment where members are friendly and collaborative. Every employee dreams of feeling happy to go to work each day.
In other words, "Do what you love, and you'll never work a day in your life."
3. Benefits vs Employee Perks
After salary, employee perks are the most critical factor for your staff. They want to be sure that they will not have to pay too much during their time at the hospital, save for the golden days, and take time off without too much hassle.
In most occupations, though, health insurance, 401(k) retirement plans, and stock options may constitute the standard benefits. Your business should focus on offering the best policies and plans available, but it's the extras that will set you apart from the competition.
The best employee perks are the ones your staff wants the most and what you can afford. Here are some of them:
Stock options: Giving your staff a share of the profits is an excellent strategy for retaining them and contributing to the country's success.
Fund employee training: Encouraging employees to learn new skills by covering a part of the tuition is a win-win scenario for both sides.
Health & Wellness: Health equals productivity. Consider covering gym or health club memberships or purchasing fitness equipment for your employees. In addition to salary, essential perks for job applicants include health insurance for employees and their families.
Retirement plans: A tax-advantaged 401(k) plan is one of the most common and popular employee perks globally and can effectively motivate existing employees and attract top talents. If you offer to match people's contributions up to a certain amount, it will be a huge benefit for employees and will motivate them to stay loyal to your team all the way.
Your business must have the financial means and capacity to provide additional employee perks. Try to come up with several effective perks to show prospective hires that your organization values their contribution.

4. Thinking Out of the Box
In addition to providing employee wage-based benefits, there are so many ways to boost your people's morale that will cost you little to nothing. Here are some of them:
Paid time off: There are few employee perks sweeter than Paid time off for employees. It's a great approach to avoid employee stress during vacation, sickness, or bereavement. Two weeks is an ordinary paid time off for new talents, but not many candidates can pass up on three weeks or more.
Flexible work schedules: Employees dream of having the chance to choose their own timetable. This normally involves a shorter workweek (e.g., four 8-hour workdays) or flextime, where members work from 10 a.m. to 7 p.m. instead of 8 a.m. to 5 p.m. These days, workers are pushing for schedules to split their workday into non-consecutive periods — for instance, 8 a.m. to 12 p.m and 4 p.m. to 7 p.m. — to handle their work and social activities.
Discounts: People love receiving exclusive offers and discounts. In fact, discounts on major purchases like vehicles, houses, and phones are super popular employee perks in today's market. Even if these purchases are out of your price range, think about what you can afford. Even a discount at the local cafe might be a popular perk.
Paid parental leave: People want to be sure that while caring for a newborn, they are still getting paid and can pursue their career ambitions. This is one of the widely popular employee perks. So, it's no surprise that companies with paid parental leave are among the top choices for talented hires who plan on having kids in the future.
5. Employee Perks
Last but not least, let's turn to such employee perks as cashback and rewards. Who doesn't enjoy saving money on purchases? Discounts are a terrific way to show your appreciation to your employees by giving them the opportunity to save money on a variety of goods and services.
Cashback, however, works a little differently. The concept is similar to a discount, except that instead of paying less money, employees receive cash when they purchase goods from affiliated businesses.
They pay the total price but receive cash that they can save or spend. Cashback, which is basically an additional source of income, is a hassle-free, high-value perk that can significantly boost your people's morale and attract new hires.
So, instead of getting a percentage discount on goods and services, workers receive cashback as a proportion of their purchases with certain stores. In other words, they can continue their routine shopping as before and take their family and friends out for dinner, and receive free cash.
Bottom Line
In many ways, the current market is complex and stressful, but at times like these, we get creative and figure out how to get by with less. Perhaps we focus so much on employee output that we forget there's a human side to the story.
Yes, pay is essential, but it's even more necessary to go to work satisfied every day, meet your coworkers, and find ways to improve someone else's life. That's what you can do by offering these employee perks.
While you should pursue all five strategies, there's nothing more motivating than offering people cold, hard cash. Even better, you do not have to pay for it out of your pocket. All you need is a reliable API provider to set you up, link you to thousands of stores, and have them pay your people cash every time they make a purchase.
You don't need to look very hard because that's what we do at Loyalize. All you need to do is contact us now and let us show you how we can take your employee perks to a whole new level.